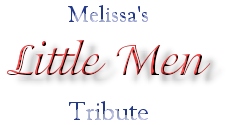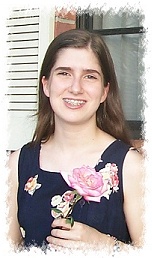 Little Men is a quality family TV show that captured my attention from the first episode I watched. The show is about a woman named Jo Bhaer who has to run her school practically alone after her husband dies. She and the children at her school have good times and bad, but the Plumfield school is a home for all of them. It is an adventure-filled, romantic, and wholesome show that is set in the late 1800's and is based loosely on the book by Louisa May Alcott (author of Little Women). If you are an avid fan of the books, you may not be satisfied with the show, but the series is a charming story on its own. Sadly, the show has been cancelled and is not being shown on PAX TV anymore. A fan created a petition in order to get Little Men reruns back on the PAX channel . . . click here to sign it! Episodes are currently being shown on ShowTime Family, in Canada (on Bravo--Thursdays at 12:00 pm ET, and CTV), in Israel on the Middle East Television station, and in France as "Les Enfants de Plumfield" (The Children of Plumfield). The US Hallmark station was thinking of airing reruns of Little Men, but they have since said it is not on their line-up. Click here for addresses to write to them and tell them of your interest in having Little Men on their station!
The way things are going downhill on TV these days is disheartening, but Little Men is a refreshing change, with relatively few flaws. Most of my large family has enjoyed this show.
I want to thank the Little Men fans for their help, input, and support of this site. I couldn't have done it without you! Still, it is a challenge to work on and I've tried to be creative in coming up with new things. I hope you like my page devoted to Little Men!
I'm glad to get e-mails from fans, so don't be afraid to write! And while you're here, please sign my guestbook! =)
. . . Sadly, I can't upload much more because my space is running out.
Four episodes of Little Men came out on DVD and video! Buy your copy DVD Planet (at 30% off), or Amazon.com. To thank BFS, please click here! To see a PDF file of the product info, click here!
Survey - 10 questions...Please participate!
Take my Quiz on QuizYourFriends.com! (It's a quiz about me, in Little Men style.)
Vote for me in Little Men Topsites
New Little Men in Crossings New
Last updated: May 16, 2003




















~Pray for America~
'Blessed is the nation whose God is the LORD . . .' -Psalm 33:12 a
'If My people, which are called by My name, shall humble themselves,
and pray, and seek My face, and turn from their wicked ways;
then will I hear from heaven, and will forgive their sin, and will
heal their land.' -2 Chronicles 7:14
~May we turn back to God~

Please do not use my bee graphic
or any of the LM backgrounds without e-mailing me
(misshoney_bee@hotmail.com) for permission.

Photo used for the border on this page was
taken by Little Men's photographer, John Medlend.
Photo for my "Home" buttons was also
taken by John Medland.
The Brittney Irvin SiteRing

This site owned by
Melissa M.
SiteRing by Bravenet.com

Disclaimer: This is an unofficial website run by a fan of Little Men,
and is in no way associated with Little Men Films, Inc., Motion International, Pax Net,
Alliance Atlantis, and is not meant to infringe upon the rights of anyone.

Visitors since February (?) 2001