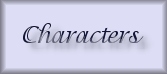 Please be patient, since the photos might take a while to load.
My thanks go to John Medland and Dan Mobbs (Dan's LM website) for the photos and screen captures.
(Slight changes in color, contrast, and details have been made to some of these photos.)
No infringement was meant. If there are any photos that should not be here, please tell me.
If you have any more important information about these characters, or if any of
the information here is wrong, please e-mail me at: misshoney_bee@hotmail.com
Most of the information here is from Rachel's The Plumfield Family page.
Click here for Page Two of characters!
Josephine Bhaer
(Played by Michelle Rene Thomas)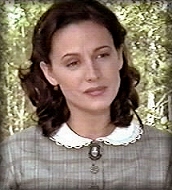 Josephine Bhaer, better known as Jo, is the spirited but gracious owner of Plumfield, a boys' school she and her husband started. Her husband dies, and she is left to run Plumfield by herself, calling upon her nephew to teach the boys. Jo soon decides to let girls join her school. Jo is characterized by kindness, honesty, and dedication, but she also has some character flaws such as a quick temper and rash judgments. She and the new caretaker, Nick, are attracted to each other, although it takes a little while for Jo to get used to his background.
Nicholas Riley
(Played by Spencer Rochfort)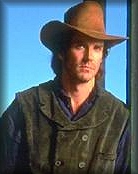 Nick is a former merchant marine, and stumbles upon Plumfield as he's looking for work. In his past he has been arrested for assault and (falsely charged) robbery. He gets angry at people who beat their kids and wife, so angry that he punches them. 'After my folks died, I went to live with my uncle and aunt in Maryland. I was just a kid, twelve years old. I stayed with 'em about a year, watchin' my uncle get drunk night after night after night. Watchin' the fear in my aunt's eyes . . . ' –Nick, from The Christmas Angel.
Nick is normally easygoing, but he can get very angry when provoked. He has a sense of humor and is a diligent worker. He is attracted to Jo.
Benjamin Riley
(Played by Christopher Bolton)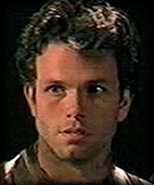 Ben is Nick's younger brother (he makes appearances on episodes Brother and Sisters and Home for Christmas). Ben had always been taken care of and sheltered by Nick when they were children, so Ben has become rather irresponsible and shiftless. Ben, as a child, was abused by his uncle. He smokes and drinks and has a big gambling debt; however, in the last episode Ben at least partially redeems himself.
Amy Laurence
(Played by Amy Price-Francis)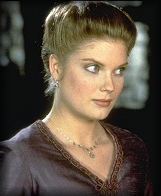 Amy is Jo's youngest sister and she is married to Laurie. Amy can be snobby and bossy at times, but she has a creative and ingenuous side which she uses in her art and decorating.
Theodore (Laurie) Laurence
(Played by Dan R. Chameroy)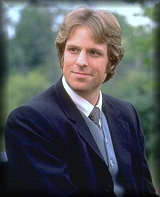 Laurie, husband of Amy, is a rather even-tempered man who is kind and likes to joke. He works as an accountant.
Elizabeth Laurence
(Played by Rachel Skarsten)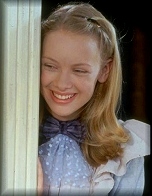 Bess is the somewhat spoiled and sheltered daughter of Amy and Laurie. When she begins to attend and stay at the Plumfield school, she doesn't like the accommodations or the children . . . she especially dislikes Nan, the tom-boy girl who likes to fish and catch bugs. Nan and Bess become friends over time, though, and Bess comes to enjoy Plumfield as much as everyone else. She likes to draw and has a talent for it, but when she insists on becoming a singer she doesn't realize that her voice is terrible. At first Bess denies liking Dan, and they have fights, but she and Dan eventually go to the town dance together.
Daniel Maddison
(Played by Corey Sevier)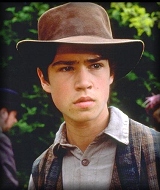 Dan doesn't know who his parents were and he used to live on the streets of Boston. He has a stubborn and independent nature, but he also can be kind. He went on an Indian vision, and his Indian friend gave him the name of "Looking Forward". He longs to travel out west and have adventure. He and Bess are attracted to each other, but they usually deny it.
Nathaniel Blake
(Played by Trevor Blumas)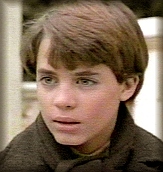 Nat is an orphan who used to live on the streets of Boston with Dan. He is rather shy and sensitive, and is normally kind and generous. He is talented in both music and writing, and likes to play the violin. He and Nan are sweet on each other, although they both pretty much ignore it.
Anthea Harding
(Played by Brittney Irvin)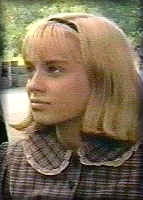 Nan, as she is called, is a tom-boy and likes to go fishing and swimming and be right up there with the boys. Her mother is dead and her father is away on business all the time. She is determined to become a doctor when she's older and uses her knowledge of medicine to care for kids who are injured at Plumfield, and eventually starts practicing as a nurse with Dr. Pierce. She likes Nat but isn't ready to show it.
Emil Hoffman(?)
(Played by Alexander Campbell)
Emil is an orphan, and his uncle, Captain Hoffman, enrolled him in the Plumfield school. When Fritz, Jo's husband, died, Emil's uncle tried to take him out of the school, but Emil begged to stay. Emil is at times snobby and prejudiced, at other times friendly and likeable. He has a knack for business and delegation and wants to enter the navy when he is older.
Tommy Bangs
(Played by Matt Robinson)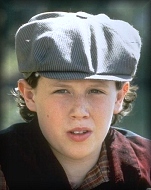 Tommy is an active kid and is often clumsy, breaking dishes or accidentally cutting himself. He likes to climb trees (and he falls out of one once) and have adventure. His parents start a lawsuit against the school but lose the case and realize it wasn't Jo's negligence that cause Tommy's accident.
Rob Bhaer
(Played by Munroe and Thomas Chambers)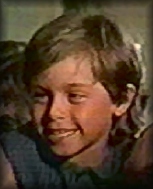 Rob is Jo's son and the one whom everyone likes. Rob is sweet and devoted. He likes to have stories read to him, and has an imagination.
Asia Tyler Franklin
(Played by Sandra Caldwell)
Asia is the dedicated cook and housekeeper. She is wise, friendly, but sometimes stubborn. She was offered a job as owner and cook at her aunt's restaurant, but she declined so she could stay at Plumfield. She is friends with all of the kids, and she and Jo think of themselves as family. She uses her step-father's last name. Her father left her when she was a child, but he returns to try to make amends before he dies.
Franz Bhaer
(Played by Robin Dunne)
The teacher at Plumfield and the nephew of Jo, Franz is diligent and friendly. He is shy and quiet, but is a good teacher. He is accepted at Harvard University, but he decided not to go since teaching at Plumfield is what makes him happy. When he meets a cleaning girl named Isabel, he is instantly attracted to her.
Isabel McGregor
(Played by Heidi Noelle Lenhart)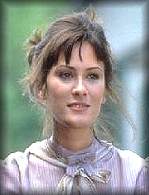 Isabel works as a cleaning lady, sweeping and polishing windows. She is somewhat clumsy and rather excitable and talkative. She falls in love with Franz, but has to leave for Arizona.
Margaret Brook
(Played by Jennifer Wigmore)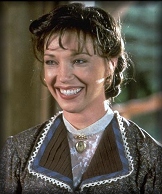 Meg is Jo's older sister (the oldest of the "Little Women"). She is usually the peacemaker, but she can be a little gullible sometimes. Her husband, John Brook died years ago. She and John had twins, Daisy and Demi, who rarely appear on the show. Meg has a very pretty singing voice. She meets and likes Edward Trenton, but decides not to marry him.